Physician Referral Folder
The perfect packet to hand out to referring physicians with stepped inserts, filing tab and expansion pockets.
Function first
An all-in-one packet for referring physicians
Make it easier for referring physicians to find the information they need
Professional packet that is custom designed
Utilize one general folder with numerous sets of inserts for different services
Unique expansion pockets allow you to include all the information you need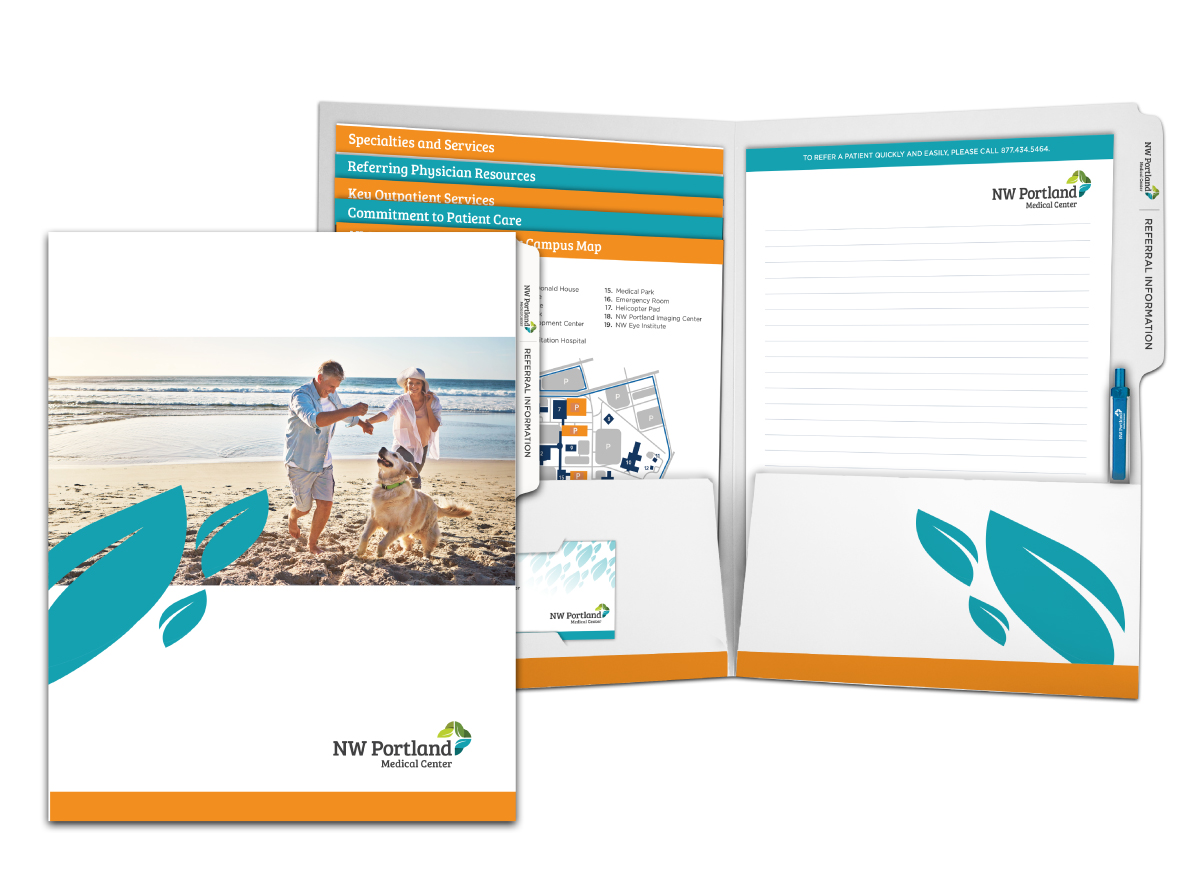 Features
Stepped Inserts
Stepped inserts help organize information into subjects for referring physicians, such as about us, list of services, facility information, etc. Stepped inserts with your information and message will set you apart from your competitors, they are printed in full color to really stand out.
Referral or Note Pads
Include a referral pad in your Physician Referral Folder to make it easier for physicians to refer their patients to you. They are 100% customized for you. Don't use referral pads? Include a note pad instead!
Filing Tab
Physician Referral Folders include a file tab, making it easy for referring physicians to file and keep your information.
Let's talk benefits!
One of our dedicated account representatives would be happy to talk to you about the added benefits of our Physician Referral Folders. Send us a message, give us a call at 877.434.5464 or request samples to get started.