Custom designed discharge folders are tailored to your hospital's objectives and each department's patient population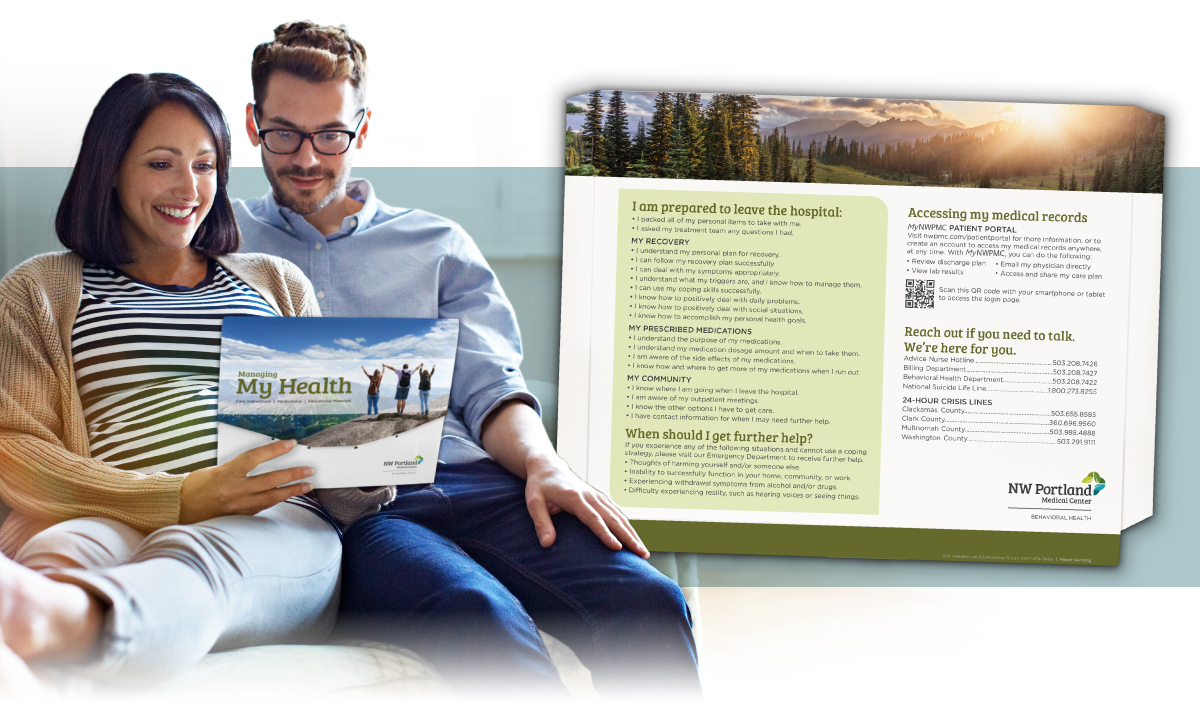 Behavioral Health Discharge Folders are designed to help patients manage their mental health after leaving the hospital. Include tools and information such as a discharge checklist, crisis safety plan, important phone numbers and when to go to the ED for help.
Inpatient Discharge Folders help organize patients and care givers from admission through discharge and onto a continuum of care. Designed with tab dividers and expansion to store and organize all the paperwork and information associated with a hospital stay. Information printed on the folder helps to prepare and educate patients.
Outpatient / Same Day Surgery Folders are perfect for storing the limited amount of discharge paperwork given after an outpatient procedure or same day surgery. They focus on educating patients on ways to prevent nausea, signs of infection and surgical site care while providing information on what issues warrant a call to their doctor.
Emergency Department Discharge Folders are economically designed to account for the large volume of patients visiting the ER every year. They hold the patient's ER Discharge Summary, help patients understand their next steps and provide educational information focusing on when to visit the emergency room vs urgent care and primary care.